Coming Events
THANKS for making our February 16th show a SUCCESS!
"A Night In The Spirit"
was all that God intended it to be because of YOU!
Magazine Subscriptions will soon be starting. Check our web site Home Page in the days ahead for on-line subscription ordering or call our NEW office at 301-668-7620. Thanks and have a great Year!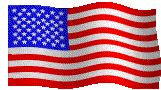 We will remember and not be afraid!